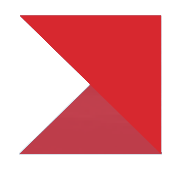 MEET THE 1 PERCENT LISTS GREATER HOUSTON
TEAM OF REALTORS
Michelle brings integrity, energy, dedication, and creativity into every detail of your real estate transaction. Michelle grew up in the Houston area, only leaving to receive her Bachelor of Science from Texas A&M University in College Station where she started her career in the Real Estate world, as an apartment leasing manager prior to graduation. After moving back to Houston, Michelle first worked in various outside sales positions before realizing that she missed helping others and their housing needs driving her to becoming a Realtor in 2010 at a Big Box Firm. After a five years, Michelle opened her first Real Estate Brokerage as the Managing Broker and Owner accounting for years of experience working across the residential market with sellers, buyers, builders, investors, and banks. Michelle opened 1 Percent Lists of Greater Houston with 1 main reason and that's to let the consumer save thousands of dollars while selling their home while still receiving the benefits of having an ACTIVE REALTOR/Broker in your corner ensure you get the best service, and most proceeds from your sale.
Michelle has been happily married to her husband David since 2010, is a proud mom to her twin boys, Bryson, and Dylan who joined them with a bang in 2011, and a proud bonus mom to Catherine and Abigail, and a bosting bonus grandma to Cooper. When Michelle is not working, she can be found volunteering in numerous avenues from driving rescue dogs around to vet appointments, to spending her Fridays at the greenhouse at Reach Unlimited as giving back both finically and with her time is keystone in her life. Another passion of hers is traveling and creating memories with her family from hitting the theme parks, to taking cruises, or going on road trips as she is always looking for a new adventure to take where her family can learn about other cultures, and lifestyles.
Michelle uses her experience and foresight to proactively address details before they become a problem. She and her team work together to ensure that her client's homes or investments are ready for closing on time, by initiating communication in every detail of the transaction, from the first phone call all the way to closing. Michelle leads, trains, and motivates her team to communicate with you better daily. Seven worlds you can count on from Michelle Brecker love, loyalty, integrity, commitment, passion, professionalism, and fun.
If you could give her very specific information, she will set you up with an email/client web portal to view properties that match your criteria. Do you want 1 or 2 stories? Primary up/down? Attached/detached garage? What are the notable features that you are looking for? Do you need to sell a house before you can buy? When are you planning to move? Are you going through a relocation company? Do you care which way the house faces? Etc. Please be as specific as possible. I want to help you.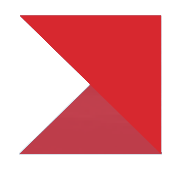 A NEW WAY
OF SELLING HOMES
Right around this time Amazon, Netflix, and other huge companies were acting as a hugely disruptive force in the areas of retail and entertainment. Their business models are extremely similar despite filling different needs. They seek to be very low cost, very low operative expenses, and high customer satisfaction.
Other companies followed suit throughout all forms of commerce and entertainment. It didn't matter what service you needed or what product you wanted to purchase people were fighting to sell it to you faster, cheaper, and with a higher level of customer satisfaction. That is unless you needed real estate services.
Realizing this the decision was made in late 2015 to offer a low-cost solution to the general public and not make commission savings exclusive to only local builders. After countless hours spent examining real estate brokerage models, marketing and other costs, the idea was formed to list homes for only 1%.
Although there is no "set percentage", 1%  is about 1/3rd of the traditional listing fee. We knew we could offer a high level of customer service and marketing for about 1/3rd of the typical Realtor listing fees as long as we focused on those same principles as the other successful companies mentioned earlier, but this time a disruptive change in real estate. We had to increase our sales volume, but more importantly, we had to retain a high level of customer satisfaction.
With those goals in mind, 1 Percent Lists was formed.
Quickly growing, 1 Percent Lists not only is now supporting home buyers and saving sellers thousands of dollars across the country.  Follow the below links to see all of the homes for sale in each respective community.
HAVE MORE QUESTIONS?
Contact our team of real estate professionals today to start your savings!
WANT TO JOIN OUR TEAM?
If your interested in joining the 1% Lists Team if real estate professionals, let us know. We'll help get you started.